The power of principles
Back to the Yoga Basics
We can think of countless reasons to start practicing yoga: improved flexibility; an enhanced sense of grounding; the simple pleasure of exploring moving more with your body, to name just three!
Whether you are a total beginner or a regular student looking to perfect the basics of your practice, this workshop is for you!

Take Fieke's helping hand and begin your journey to a steady, regular yoga practice. This workshop lays the foundation you need to participate in each of our yoga classes, from Hatha to Gentle Flow to Power.
The Back to the Yoga Basics workshop focuses on the core principles of yoga. A deep dive into Sun Salutations, the Warrior series, triangles and more. Learn how to breathe in every pose. Refine your yoga practice with helpful tips tailored to your needs.

get your ticket
Make yoga fit for you
(Re)visit the foundation in the body you have today. Learn how it can move; guide your breathing in the poses; give your mind a chance to rest and reset. Above all, learn to move safely and confidently – make your Yoga fit for you. 
There is no single view of 'success' in yoga. There is no end goal. It is an ongoing journey that travels with you through life and changes with your body.

Open to all levels. 
Back to the Yoga Basics
€30 | Regular ticket
€27 | Unlimited members
Need help? Send us an email – hey@ygstudios.nl  
Stay up to date, follow your favorite sports studio in Rotterdam Centre on Instagram, Facebook or subscribe to our mailing list. 
get your ticket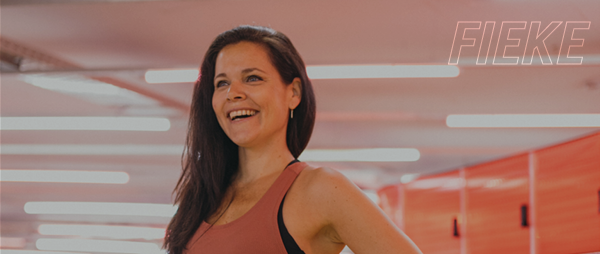 find out more about Fieke
keeping it fun and real
Fieke has been teaching at YG Studios since 2017. She loves to live and work in Rotterdam and enjoys the way Rotterdammers work hard but are able to have fun at the same time. She has adopted that same mentality and incorporates it in her classes.
Yoga to her? 'It gives me a strong, flexible body and a clear and focused mind. It keeps me grounded.'
More about Fieke
Agenda / Events
Special
BOX & FLOW SPECIAL
with drinks afterwards
YG Studios
by Reza & Maroula
Friday December 22th
18.00 - 19.15
2 credits
Special
FLOW & BREATH SPECIAL
WITH HANDPAN
YG Studios
Friday December 29
18:00 - 19.15
by Felix
2 credits
All Events