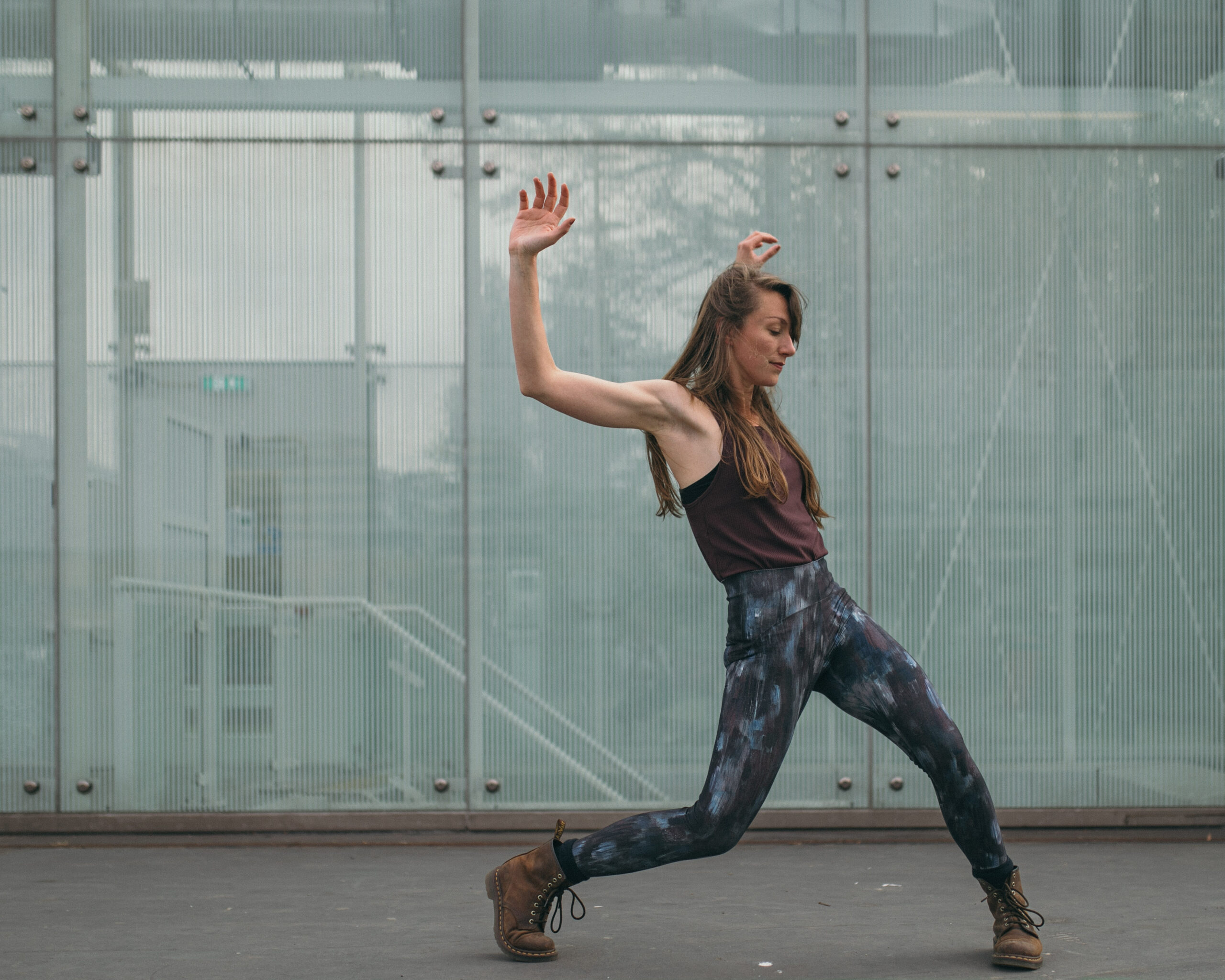 Teacher
Haar naam, Róisín, is duidelijk Iers en de uitspraak is voor veel Nederlanders een beetje een mysterie. (Haar moeder komt uit Dublin en haar vader uit Rotterdam.) Als ze in Ierland is, voelt het als thuiskomen als je overal haar naam hoort, die net zo gewoon is als de naam Jan of Kees in Nederland.  
Vroeger was ze nogal streng voor zichzelf als professioneel danseres. Haar grote liefde voor Yoga leerde haar uiteindelijk de dans en het leven zachter aan te pakken. Het maakte haar meer bewust van signalen van binnenuit wat resulteerde in een verbeterd bewustzijn, begrip en compassie.   
Róisín heeft haar yoga opleiding in Goa gedaan, met de nadruk op Ashtanga gebaseerde Vinyasa Flow. Maar maak je klaar want ze is ook aan het sparen om haar training te verdiepen en de restorative en meer yin gebaseerde kanten van yoga te verkennen.   
Costa Rica staat hoog op haar verlanglijstje van reisbestemmingen. Maar eigenlijk wil ze elk land zien dat een verscheidenheid aan natuur biedt. Ze heeft zelfs een tijdje in Sri Lanka gewoond samen met haar vriend. Een prachtig land met geweldig eten, cultuur en natuur.    
Ze houdt van de sfeer die Rotterdam biedt, een beetje ruig, eerlijk en divers met geweldige architectuur. Maar het is nog beter dat haar vrienden en familie hier ook zijn. Samen met vrienden naar Weelde of chillen in Het Park in de zon.   
Naar Róisín mening is eten beter als het gedeeld wordt, ze had haar favoriete maaltijden tijdens vakanties of willekeurige avonden, zolang het maar samen was. Daar zijn we het helemaal mee eens! 
Terug naar team