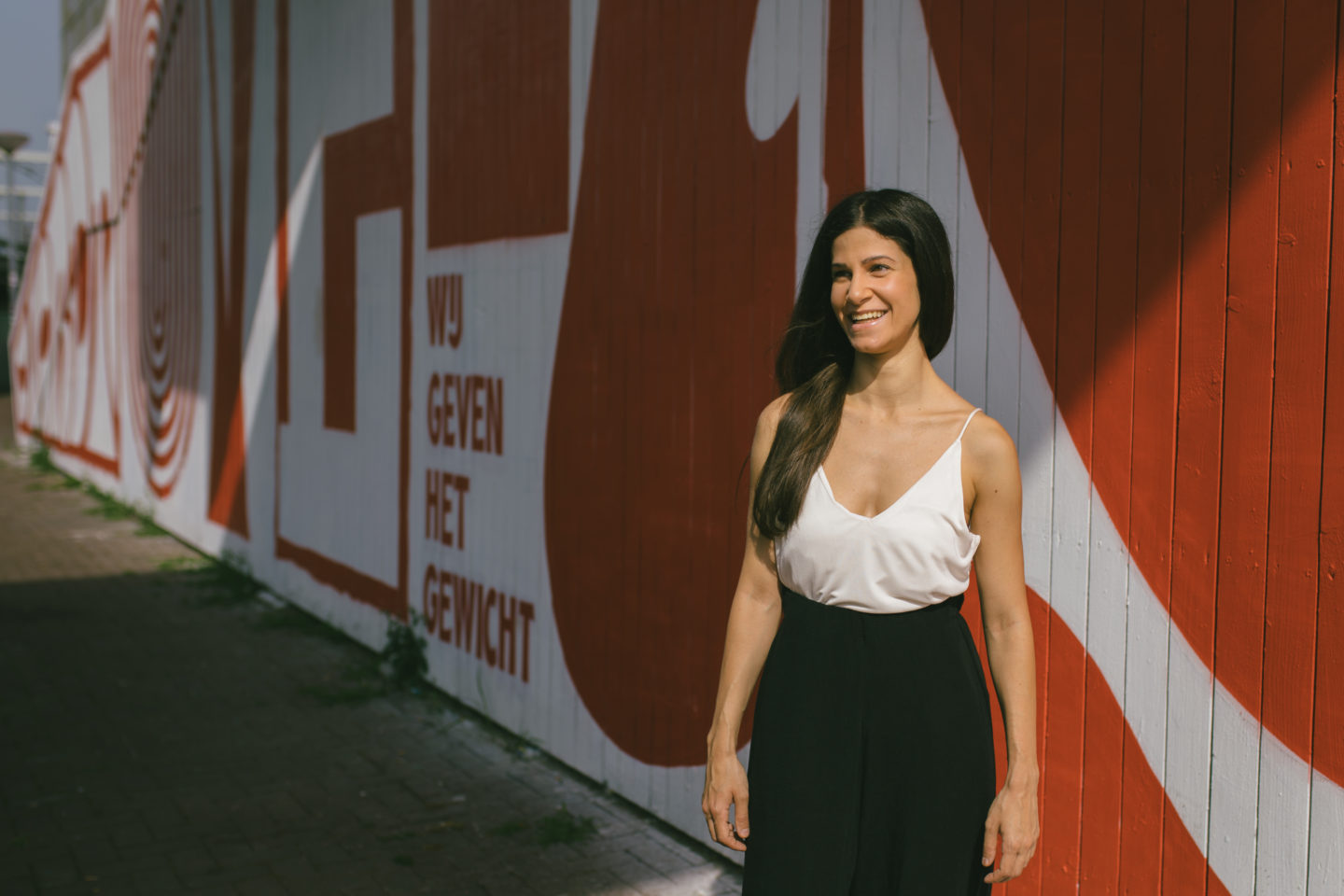 Teacher
Maroula
MOVE
HOT FLOW
SCULPT
MAMA STRONG
Met een professionele dansachtergrond is het geen verrassing dat Maroula haar passie voor beweging graag deelt. Yoga brengt haar balans tussen lichaam, geest en ademhaling, wat haar ook helpt om beter in contact te komen met zichzelf en met anderen om haar heen. Maroula ziet yoga als een manier om je lichaam te versterken, maar ook om veerkrachtiger te denken en te handelen. Het geeft ons handvatten om gefocust, energiek en gezond te blijven. Na haar opleiding als danseres en dansdocent ging Maroula zich focussen op haar yoga passie, wat resulteerde in diverse masterclasses, workshops en een yoga teacher opleiding in Londen.  
Maroula komt oorspronkelijk uit Griekenland maar heeft al op veel verschillende plekken gewoond, waaronder Athene, België en Londen. Rotterdam is inmiddels al een aantal jaren haar thuis en waar ze hier het meest van houdt is de Rotterdamse multiculturele identiteit en artistieke vibes. In haar vrije tijd fietst ze graag door de stad, of gaat ze naar het park met een goed boek. Ook kun je haar vinden bij Backyard of Spirit waar ze de koffie heerlijk vindt. Ze gaat ook graag naar culturele evenementen en gelukkig is er in Rotterdam altijd wel iets te zien of te doen! Vakanties zijn bij haar ook favoriet als er veel cultuur te zien is of wanneer ze in de natuur is.   
De favoriete maaltijd van Maroula? Ze houdt van vegan maaltijden, haar favoriet was een maaltijd bij restaurant Gare du Nord in Rotterdam. 
Terug naar team