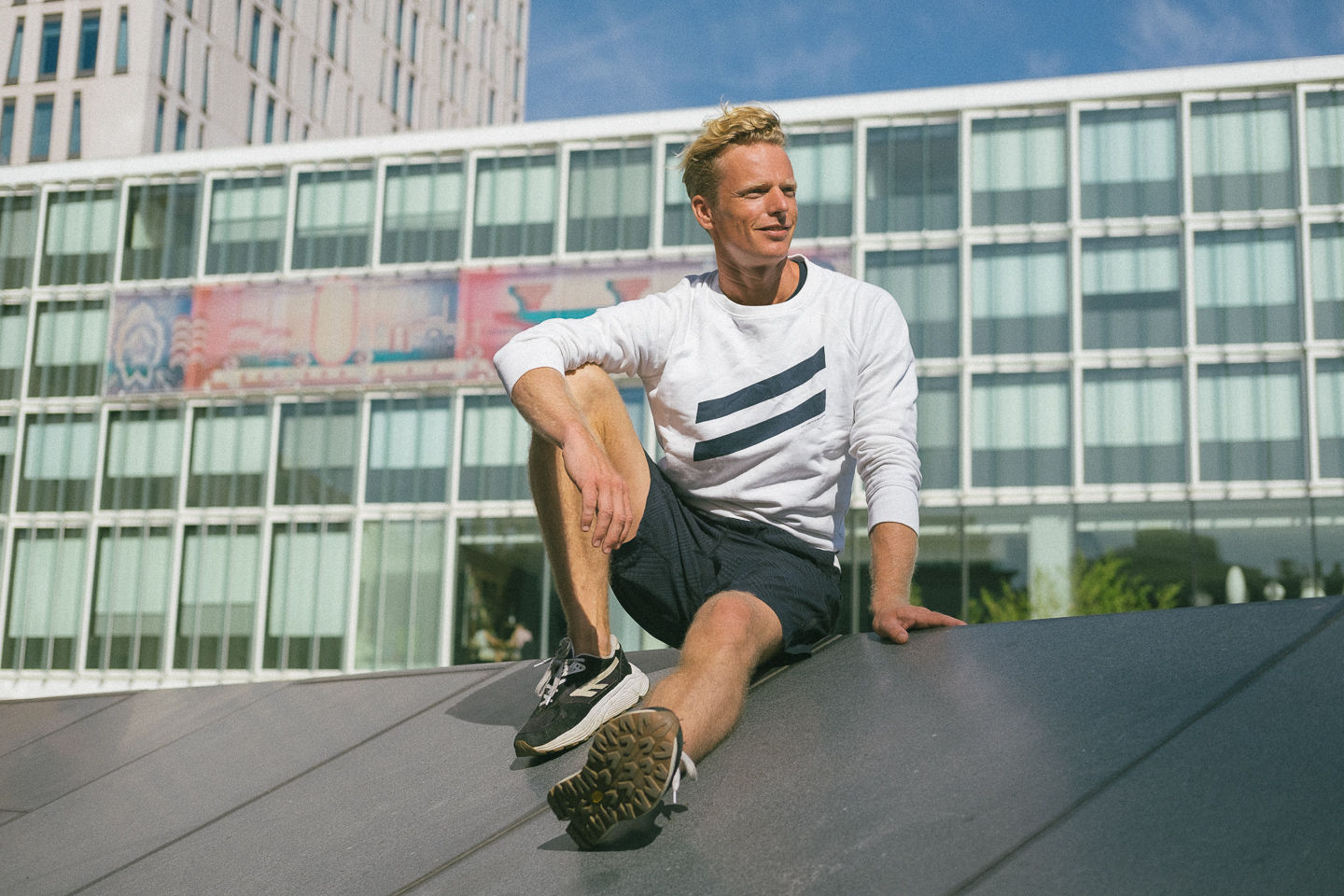 Founder
Bringing yoga within reach for everybody.
In 2016 richtte Ferdinand Yogaground op, hij wilde hiermee een bedrijf scheppen dat fantastische yoga aan iedereen aanbiedt, ongeacht eerdere ervaring of fysieke conditie. Die missie elke dag tot leven brengen met het Yogaground team is waar hij het meest van geniet.
Ondertussen is Yogaground geëvolueerd naar een echte movement studio die sinds juni 2022 schuil gaat onder de naam YG Studios. Hier kan je naast verscheidene soorten yoga nu ook krachttraining, HIIT, bokslessen en hardloop lessen volgen. Om het movement concept nog verder aan te vullen kan je zelfs een massage boeken of een shake voor na je les bestellen!
Hij doet graag zelf ook yoga, hardlopen of krachttraining. Vaak staat hij ineens naast je in de les bij een van de YG teachers. Yoga doet hij om tot rust te komen. Zoals hij het zelf zegt: 'Yoga reset mijn lichaam en mijn geest'.  
Ferdinand trainde bij Bela Lipat in Den Haag en Rotterdam (Ashtanga 200 uur), volgde Broga Teacher Training bij Matt Miller in Londen en Hot Yoga Teacher Training in Amsterdam bij Huub Verweij. 
Rotterdam is al jaren zijn thuis. Hij houdt van de creatieve vibe en ondernemersgeest die de stad de afgelopen jaren hebben overgenomen. 
Op een vrije middag gaat hij graag wandelen met Scott, de studiohond, door Rotterdam Noord, om vervolgens een ijsje te eten bij IJssalon Koen. 
Terug naar team