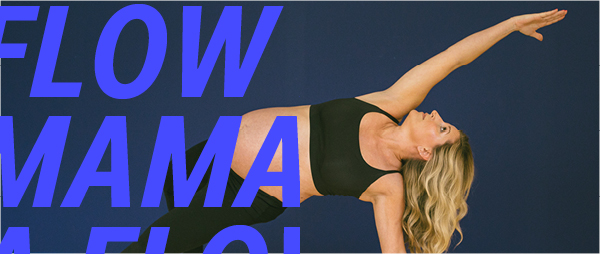 Strong for birth. Strong for motherhood. Strong for life
Coolest pregnancy classes in Rotterdam!
Yogaground launched the Mama Strong classes at our Veerhaven studio. As our mama's say: The coolest pregnancy class in Rotterdam! Originally designed to help you feel confident and strong as a mother. But what is it that make these classes such a succes?
At Yogaground we like to do things differently. First of all, caring for your mental, emotional and physical health during your pregnancy is essential for feeling STRONG as a mother! You will learn various techniques and necessary tools which will create a balance in your pelvic floor and core. This will support you for life, helping you to prepare for birth but also for other classes. Move with confidence and know what you can and can't do so you can attend regular classes such as Flow Slow, Flex or Hero. We'll keep you calm and grounded!
Then, there is Maggie. She is a Prenatal + Postnatal Yoga teacher, Birth Doula, Childbirth Educator and mama of two. Through years of personal experience, training and education, Maggie Bijl has become a specialist in the field of all things Pregnancy, Birth and Postpartum. She gives you personal attention and helps you to feel strong and confident. Maggie is here to answer all your mama questions about what to do in your first, second or third trimester and beyond.
Introduction to Mama Classes Basecamp
On Sunday November 14 Maggie will teach a 2 hour Basecamp, check the workshop and get your ticket!
You as a mom (to be)
Find that sense of empowerment during these group sessions! Together you will do all kinds of exercises which are totally safe for you as a mom (to be). If you just begun practising and then continue to practice regularly, you will build that connection with your body and learn to trust it. Follow what you body needs at that moment.
Safe the best for last! Next to the Mama Strong classes which actually focus a bit less on the yoga part, we will also introduce the Mama Flow classes! Just when you need that extra energy or trying to stay grounded, yoga will bring you strength and give you the tools you need while being pregnant. Increase your mindfulness and body control for a stronger pregnancy and a faster postpartum recovery. Time to move with the breath!
Journey of pregancy and beyond
Both, Mama Strong and Mama Flow, embody not only the power of the mind but the whole journey of pregnancy and beyond. Find yourself admidst other cool and urban moms and join both MAMA and other classes with your regular Yogaground credits. Check our schedule and book your spot for the coolest pregnancy class in Rotterdam!
Stay up to date, follow your favorite yoga studio via Instagram, Facebook or subscribe to our mailing list.