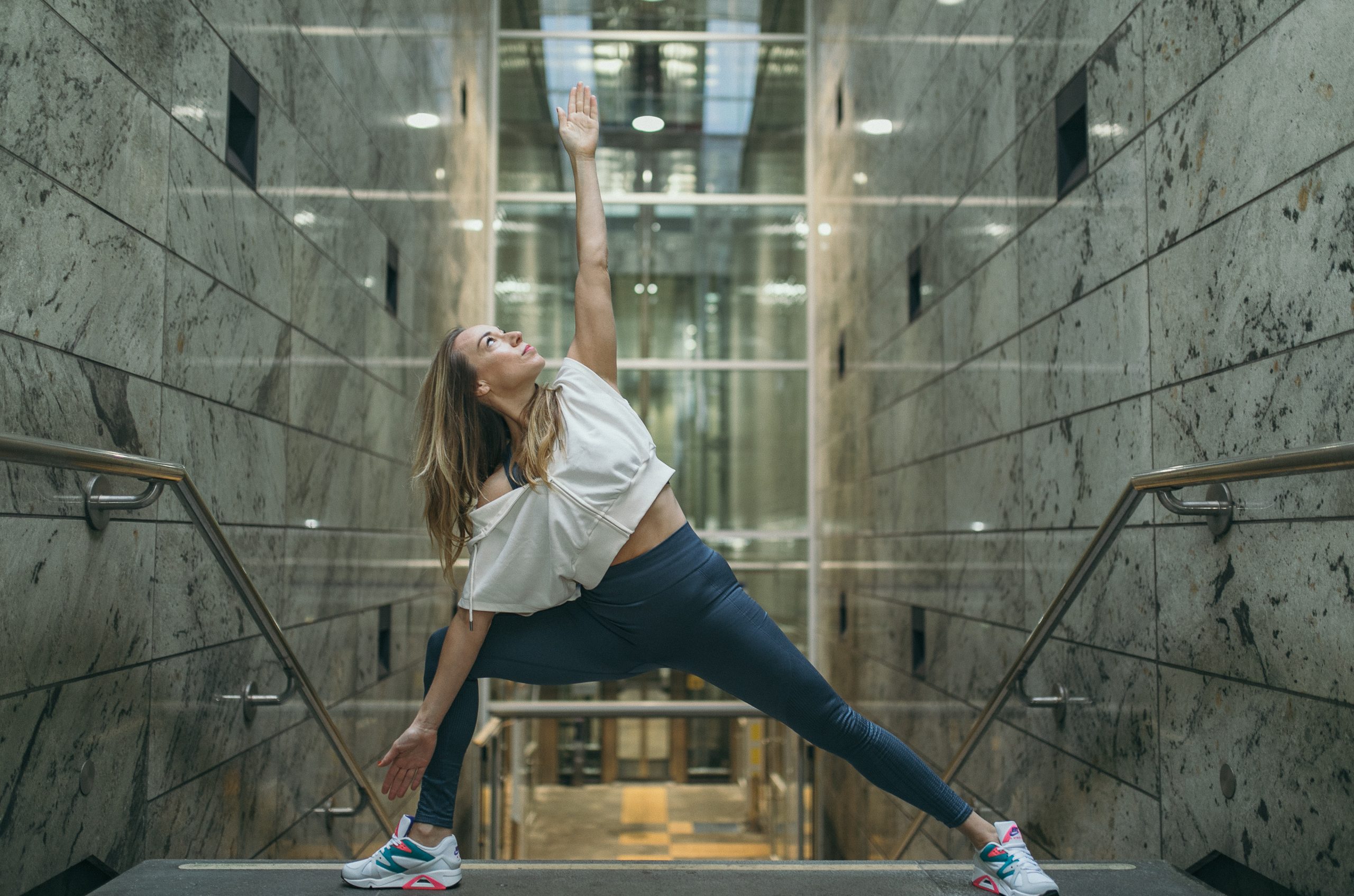 Teacher
Dewi started doing yoga as a purely physical practice, unaware of the philosophy behind it. She loves how yoga offers something different to everyone, on a physical and mental level, and is still learning from her own practice every day. 
Dewi has a background in dance and cultural sciences, working a deputy editor for various magazines before becoming a yoga teacher.  She always took great interest in various other types of movement, like running, hot yoga and HITT. When she started teaching yoga she had a true feeling of coming home. In her classes she  enjoys seeing people flow through the same poses, each and everyone on their individual path, however. She has seen firsthand how yoga is for everybody because you will always find what YOU need.  
Born in The Hague, Dewi spent her childhood in Gouda, studied in Rotterdam then moved to Amsterdam, Utrecht and now she's back and here to stay! Her heart skips a beat whenever she sees  the amazing Rotterdam skyline. On sunny days you can find her at the terrace of Sajoer or drinking a beer at Biergarten. 
An ideal trip for Dewi is a yoga surf retreat somewhere where jungle meets beach. She already experienced something this in Costa Rica which she describes as 'magical'.  She loves eating out in Rotterdam's finest restaurants with her number one meal at Héroine when she celebrated her birthday. Pure bliss! 
Back to team