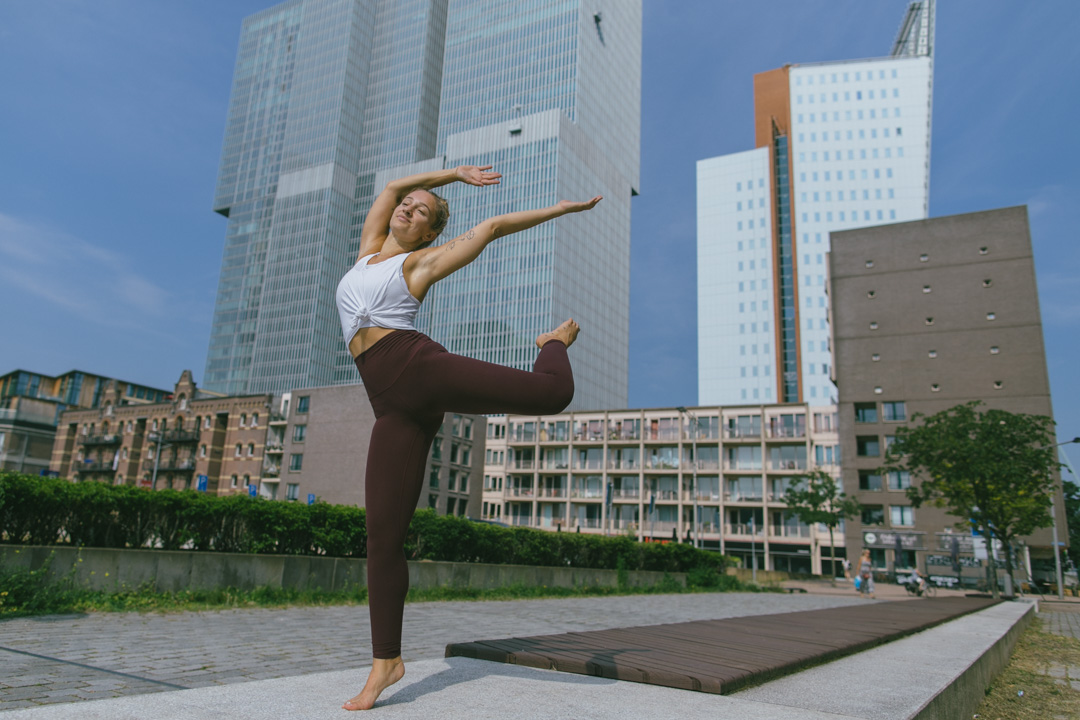 Teacher
The (tech) foodie that travelled
An ankle injury accidentally introduced Charlotte to yoga. As a recommendation by her physical therapist she tried out restorative yoga, however it was definitely not love at first sight. Once she started seeing the benefits on both her physical as well as her mental wellbeing, she was sold. 4 years of practicing mainly Ashtanga Yoga eventually took her to Rishikesh, India and joining a 200hrs Hatha teacher training during a year of travelling the globe. A few months after completing her training, she started teaching at a surf & yoga camp in Sri Lanka and has been teaching ever since.
Charlotte is an engineer by day and yogi by night (including some early mornings). Her days revolve mainly around food (next to yoga of course) and some might consider her to be a foodie. Travelling the globe has introduced her to all kinds of local foods and delicacies however her favorite food remains her mum's homemade Nasi Kuning (with Thai or Mexican coming in as a close second).
Travelling is in Charlotte's blood and she loves where it takes her, every single day. She's known to go on year-long sabbaticals make her classes at YG worth the trip to one of our studios. Get ready to work on your own mobility and your flexibility!
Back to team