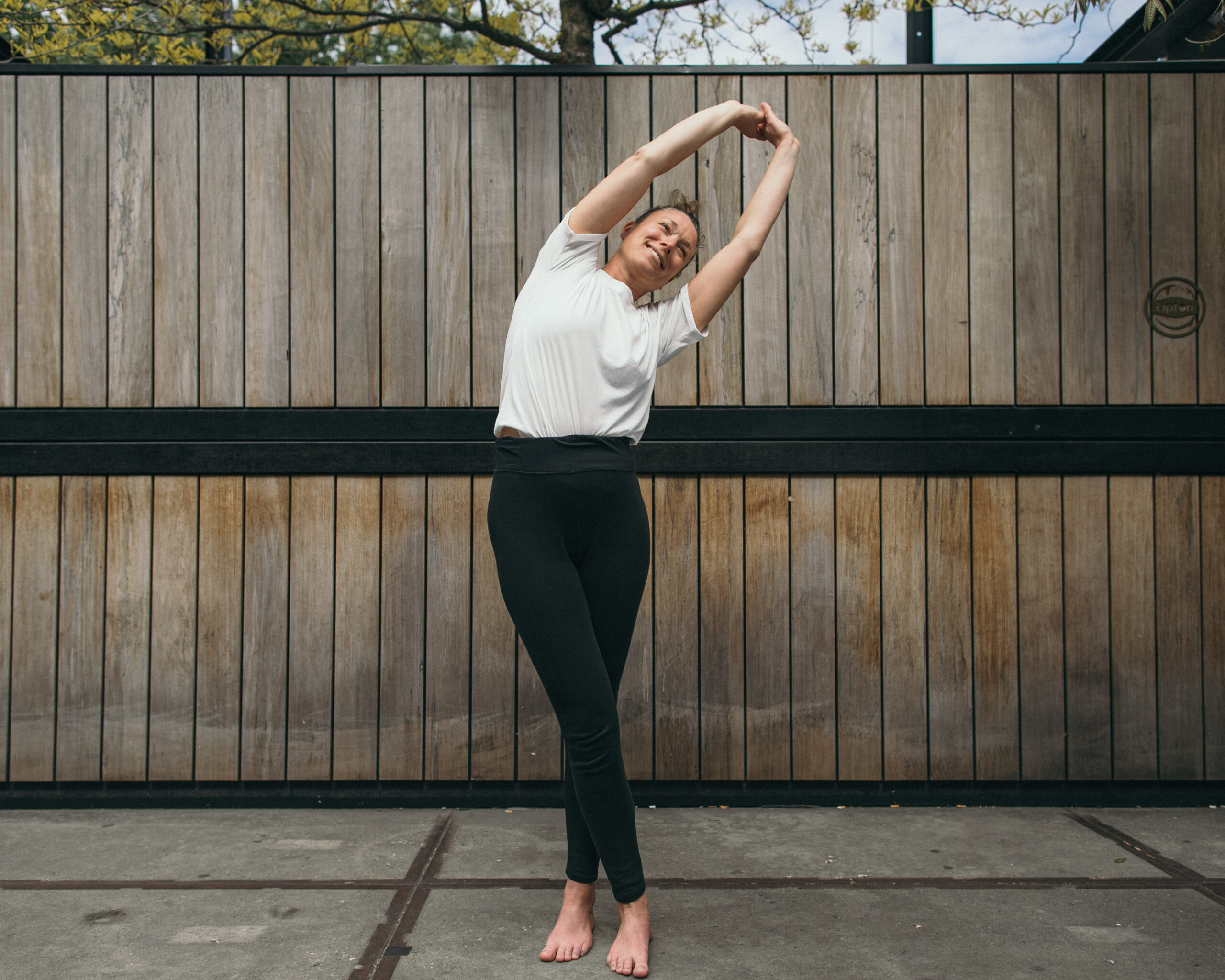 Teacher
Flex is Mieke's gateway to slow down, a way to know herself better and practice self care. It helped her big time when recovering from a frozen shoulder. Yin Yoga had such a big positive impact on her life that she loves to share her enthusiasm, experience and knowledge with you! With a background of various trainings; Trauma informed Yin Fascial Yoga; Yin Yoga Therapy Study; Yin Yoga teacher training (60hr) and a mindfulness study, she combines this in her yoga teachings with her experience as a social worker and teacher.
Growing up near the beach in Zoutelande she made Rotterdam her hometown back in 2012. Which didn't stop her from exploring the world! Mieke loves traveling to remote places, Patagonia in Argentina is a favorite, for its panoramic views and its people; "The people there have a more relaxed attitude towards life and leave space for life to happen more spontaneously."
What Mieke loves to do most on a holiday is hiking in the mountains, practice yoga, watch the sunset with the biggest empanada she can find with a good glass of Argentinian red wine accompanied by a good friend.
In Rotterdam she loves to spend her free time near the Maas where she enjoys the view or go to the park; as long as she gets her daily kick of nature. No wonder that her favorite spot in town is Parqiet in the beautiful Euromast park, where she enjoys a good coffee and some toast.
You can find out more about Mieke on www.yinful.com.
Back to team