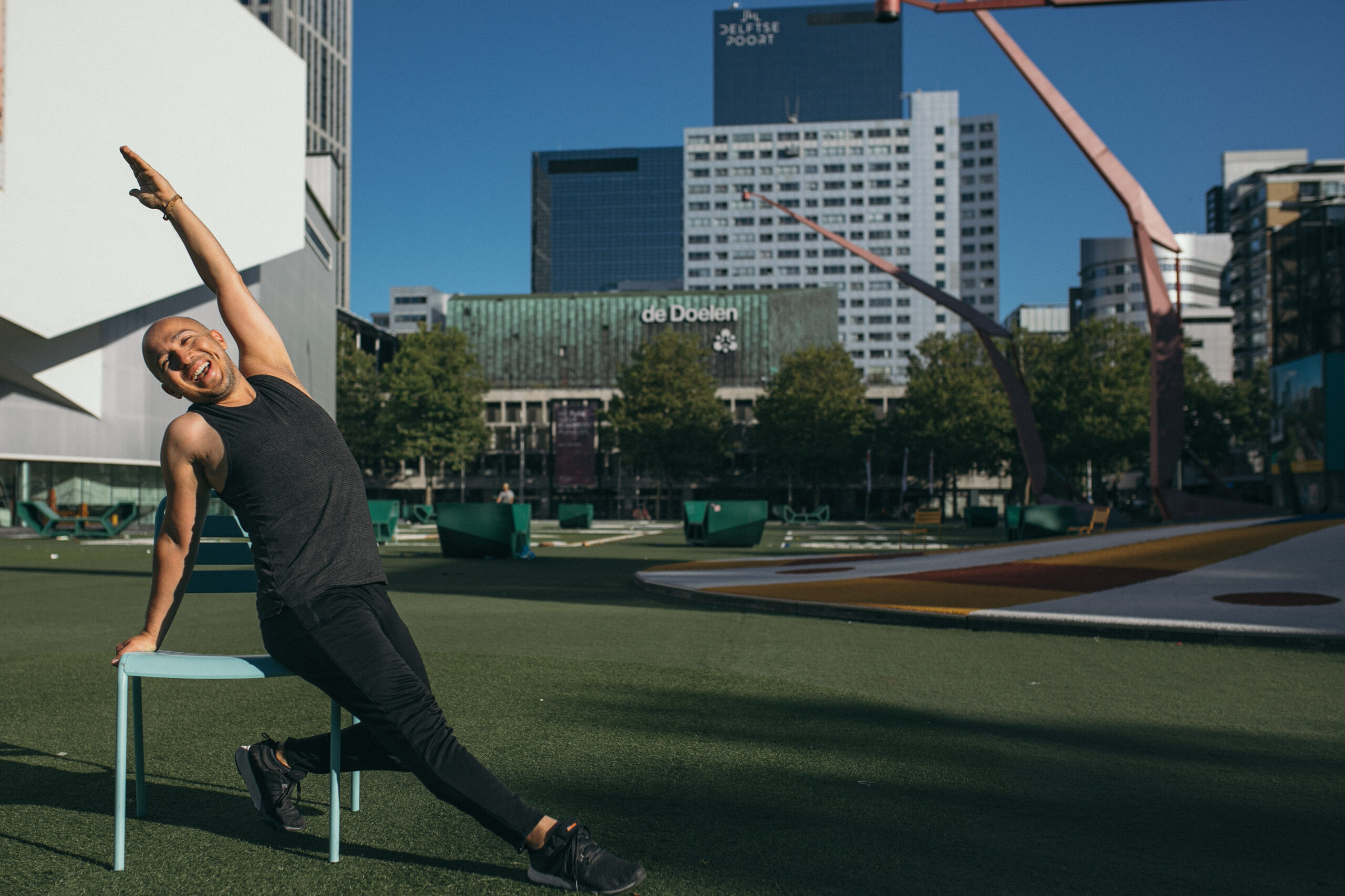 Team
Yoga is Gene's answer to stay young; it keeps him grounded and energized. It also helps him connect; to himself, to others and to everything around him.
Gene is a real Canadian, born and raised, but also has Indigenous North Americans roots, which he both tries to combine in his yoga practice.
He did his yoga training with an American company which focuses on alignment and safety in the yoga practice. He is trained in hatha and vinyasa yoga and has experience in training ashtanga, Bikram and yin himself.
Yoga has not always been his focus, the first time he came to Rotterdam was for an MBA program at the Rotterdam School of Management. This got him so excited about the Netherlands that he decided to come back a couple years later to live and work here and was immediately drawn to Yogaground, luckily for us!
When he has some free time, he loves to go to the park or the riverside with a nice book or some music, enjoying the view and the urban city feeling of Rotterdam.
His favorite dish? The spicier the better. He enjoys any cuisine with a bit of a kick to it, especially curries and salsas. Although not spicy, Gene's #1 meal will always be in his mom's kitchen – comfort food combined with some mother love is the best spice there is.
Back to team